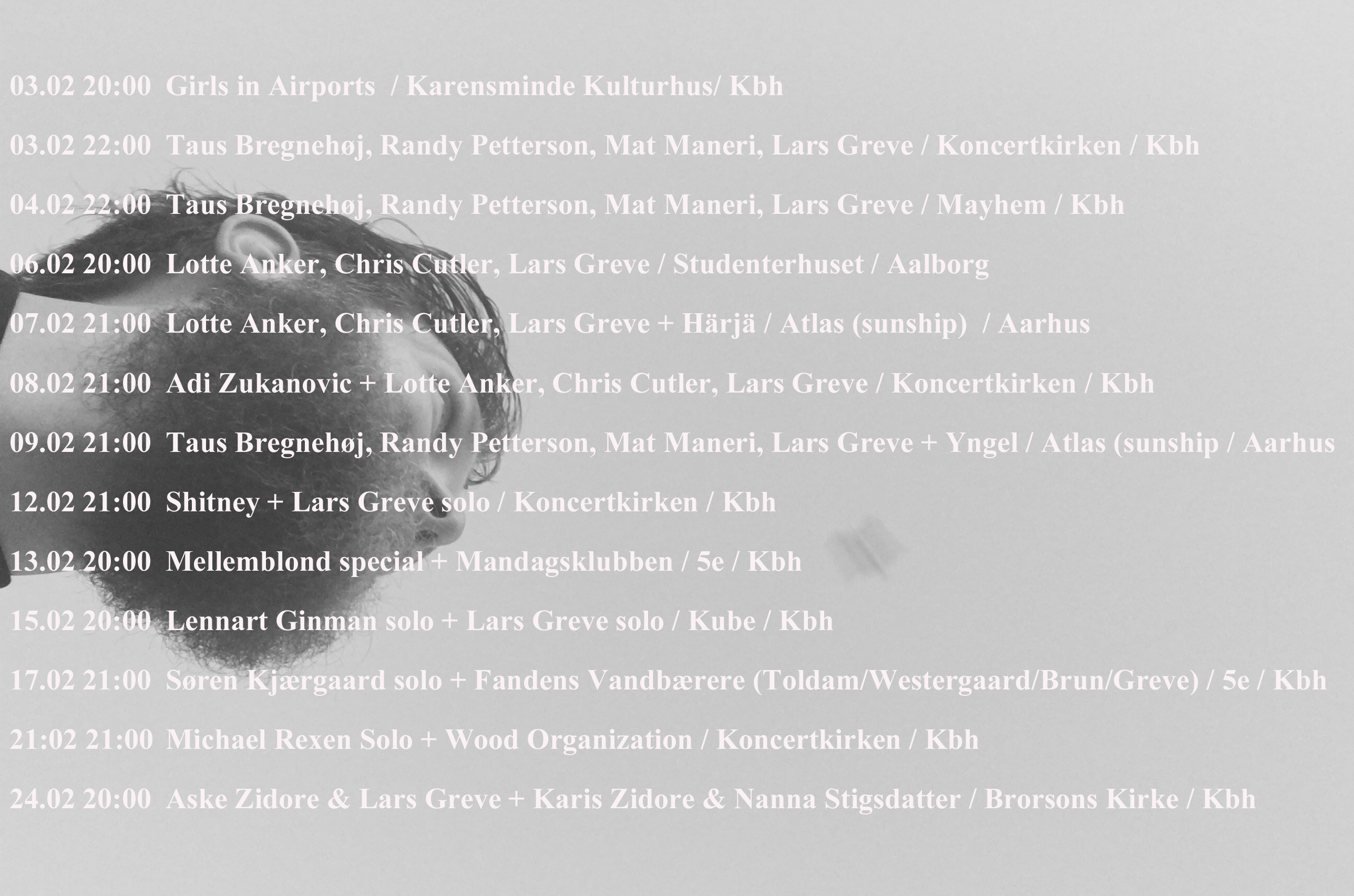 26/01/2017
---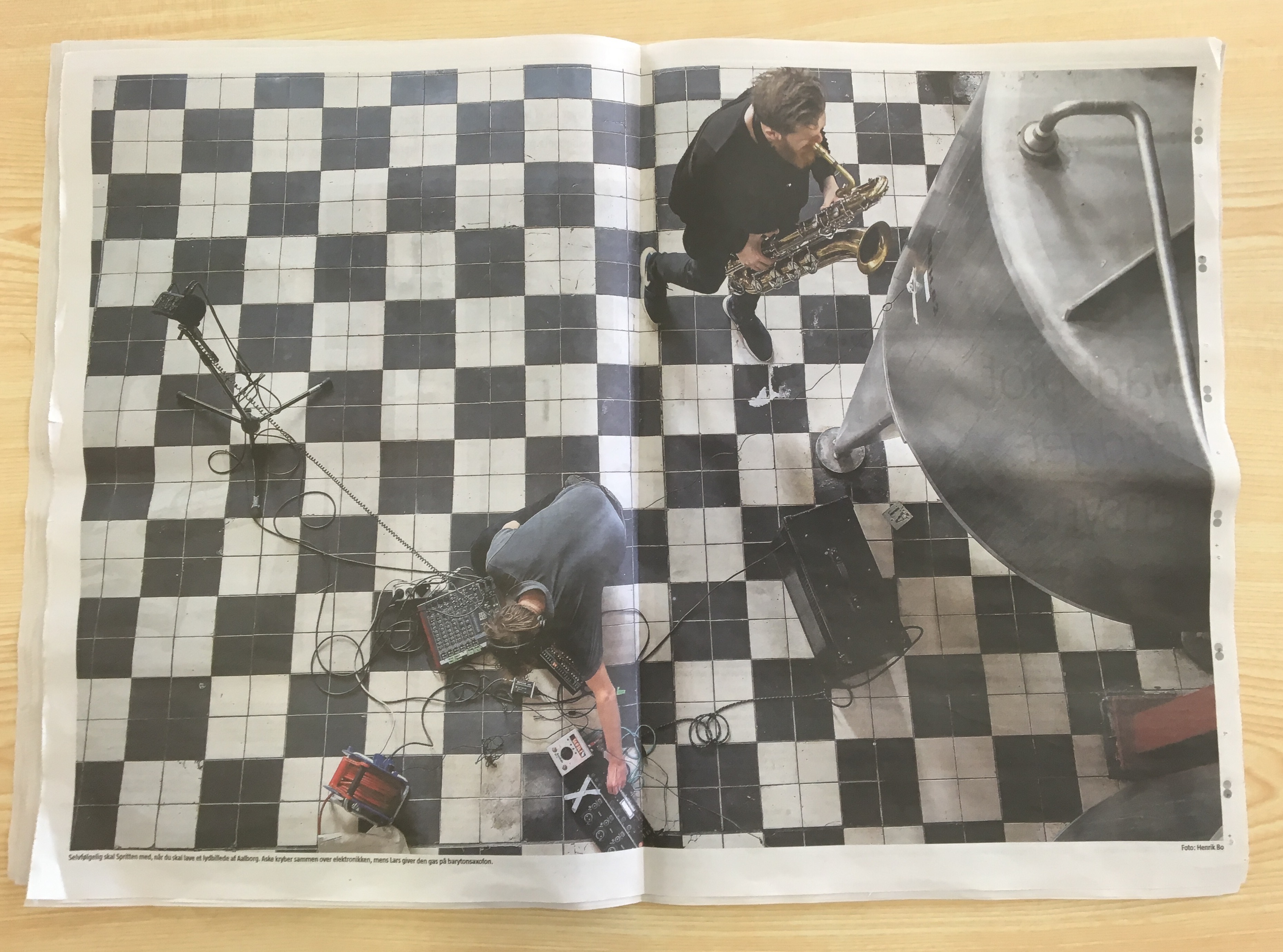 During the last week I have been making a sonic portrait of the city of Aalborg together with Aske Zidore.
We have made field recording by inlets, distillery plant, road tunnels, cement plant, sub-marine, soccer stadium as well as making recordings with kindergarten kids,  school choir, copacetic-choir, classical orchestra of retired musicians, local impro-musicians etc.
It ended up with a improvised concert at Huset i Hasserisgade with local features. In the weeks to come Aske and I will make an audio-work out all the recordings. This page will keep you posted about when and how it will premiere.
21/09/2016
---
New tape out on Insula Jazz and Hiatus.
02/07/2016
---
Happy to be playing on guitarist player Lars Bech Pilgaard new album "Som Før".
The record was released on 100 green vinyls today. Check it out!
08/05/2016
---
Proud to be the composer for the theater piece "3 to midnight" by Teatret OM.
The piece is inspired by the "Doomsday Clock" – a picture of how close we are to the end of the world. It was introduced by scientists and Nobel laureates in Chicago in 1947, and in 2015 has been brought forward to three minutes to twelve.
This is the piece excerpt of the song for the two sisters, who in piece are illustrating time through dance.
10/05/2016
---
Havn't been so good at updating this page with new releases. Here are the latest where I am honored to be featured:
Aske Zidore – Breaker of Horses (Infinite Waves)
Hymns From Nineveh – Sunday Music (Playground Music)
August Rosenbaum – Rhizome (Hiatus)
Anders Filipsen – The Black Nothing / Paths (ILK)
Mads La Cour – Almugi (WhyPlayJazz)
21/01/2016
---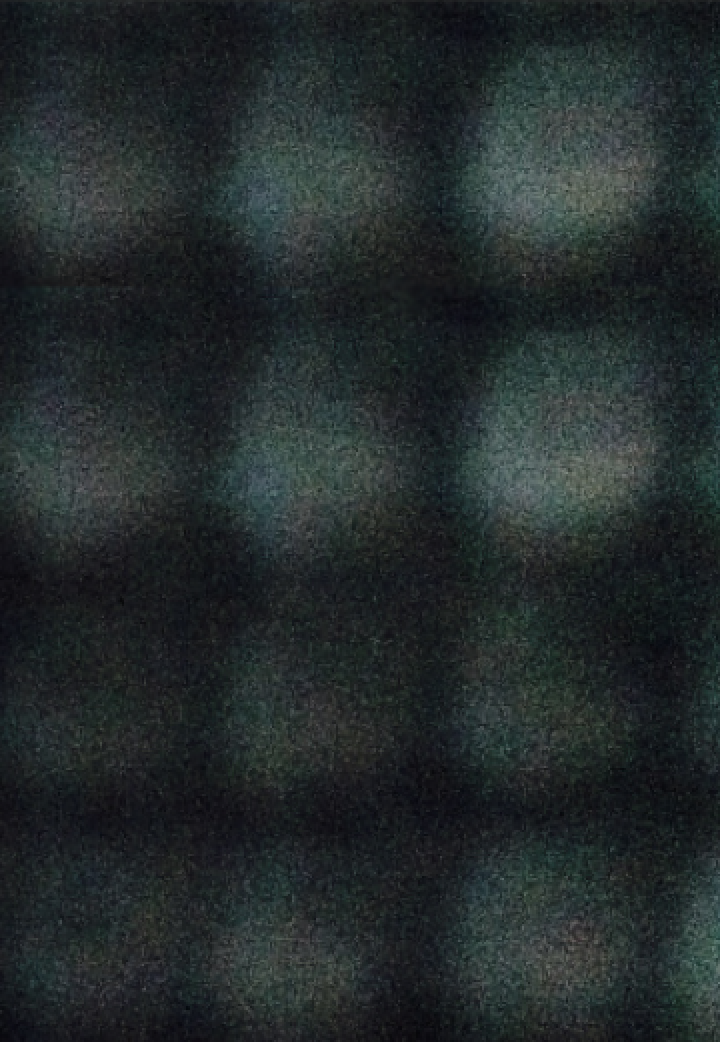 For the last months I have been composing music for a dance theater piece "3 to midnight" for Teatret OM.
The piece is inspired by Bulletin of the Atomic Scientists. The scientists behind it uses the clock as a symbolic way to measure  the countdown to armageddon. In 2015 the they placed the clock at 3 till midnight, which is the closest we have been in many years.
So this is a piece is about time, and  will premiere in may 2016 where I will be uploading a bite of the music.
17/12/2015
---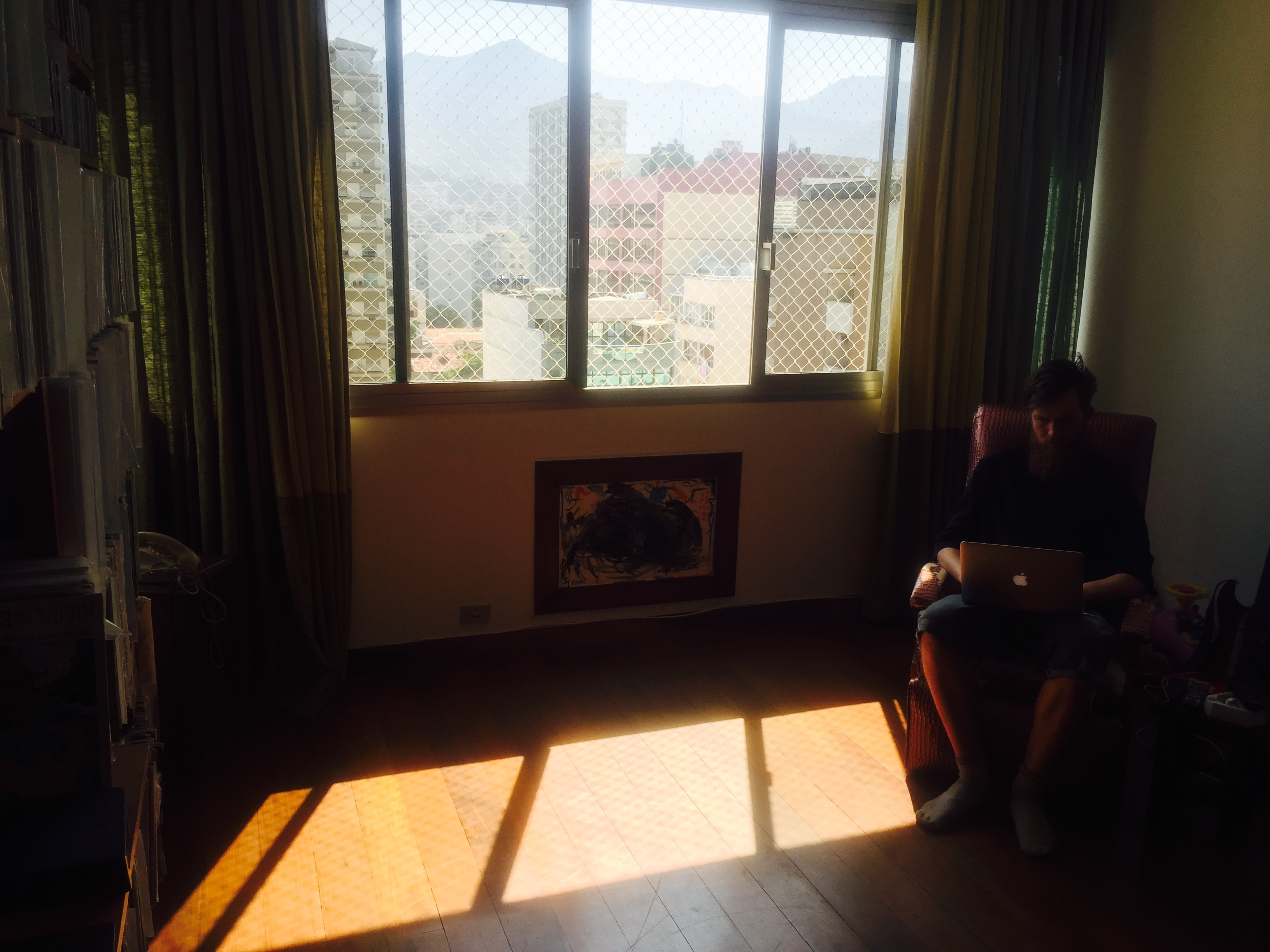 Writing new music in Rio for Ensemble Midt Vest and Carsten Dahl.
11/10/2015
---
Sound check at the Martinelli building in SP.
07/10/2015
---
Girls in Airports just dropped a new album 'Fables'.
21/09/2015
---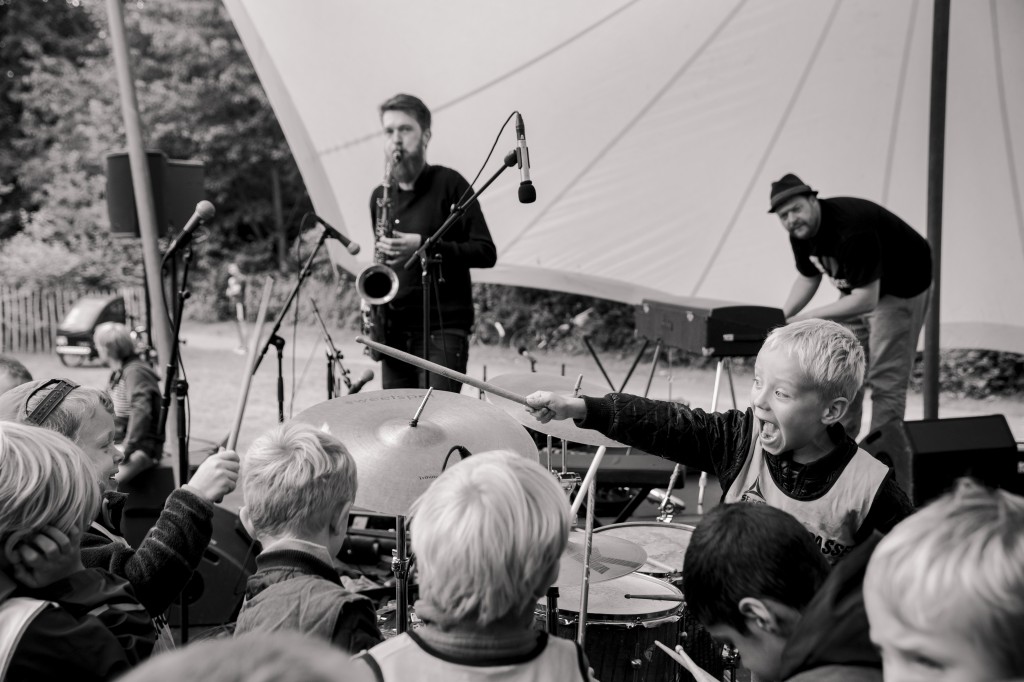 Fun concert with Kresten Osgood and kids at Copenhagen Jazzfestival 2015
13/08/2015
---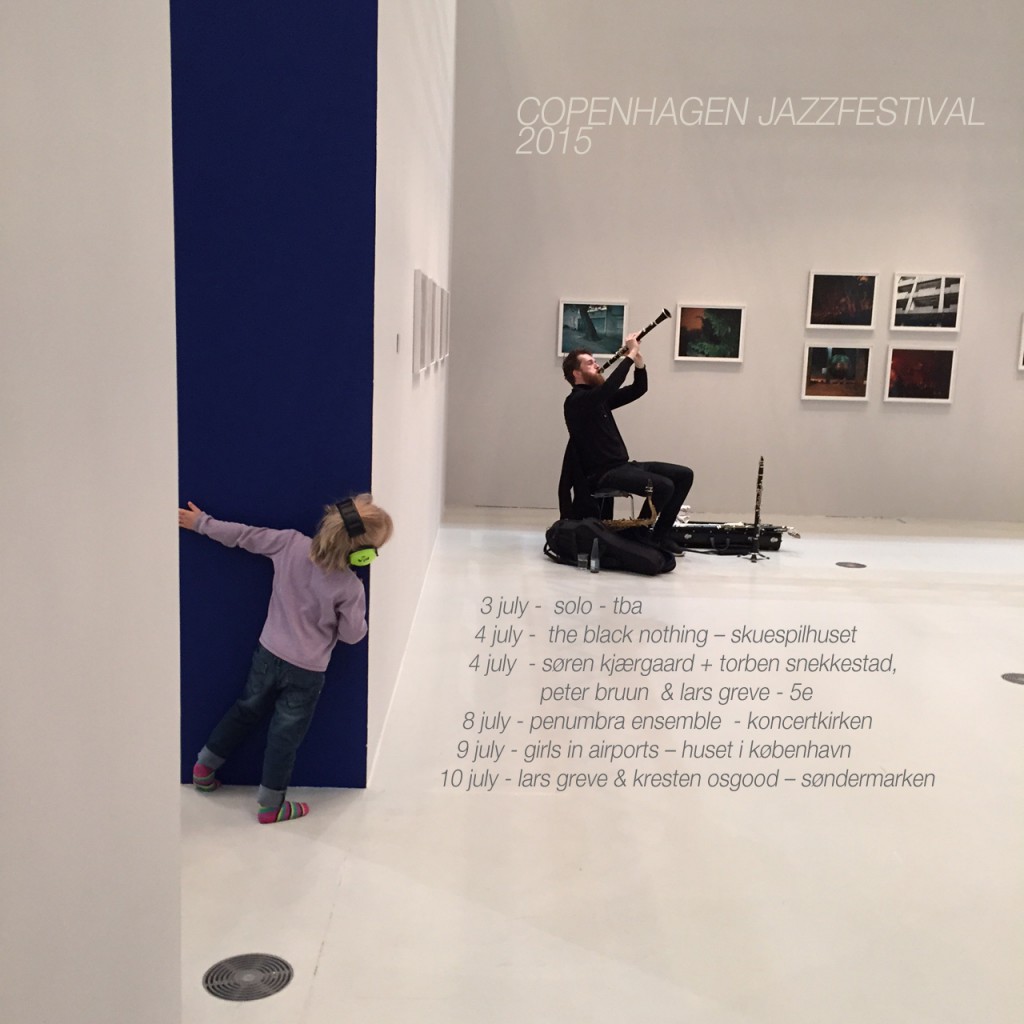 22/06/2015
---
03/06/2015
---
---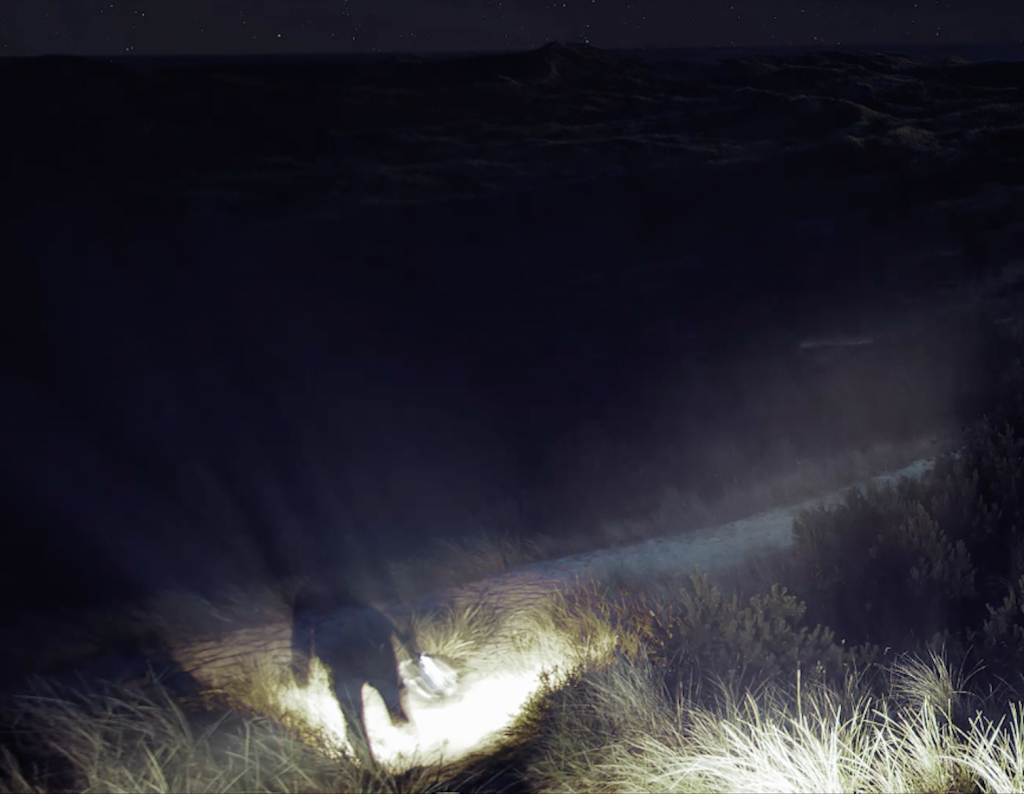 Preview from new Breidablik video
05/04/2015
---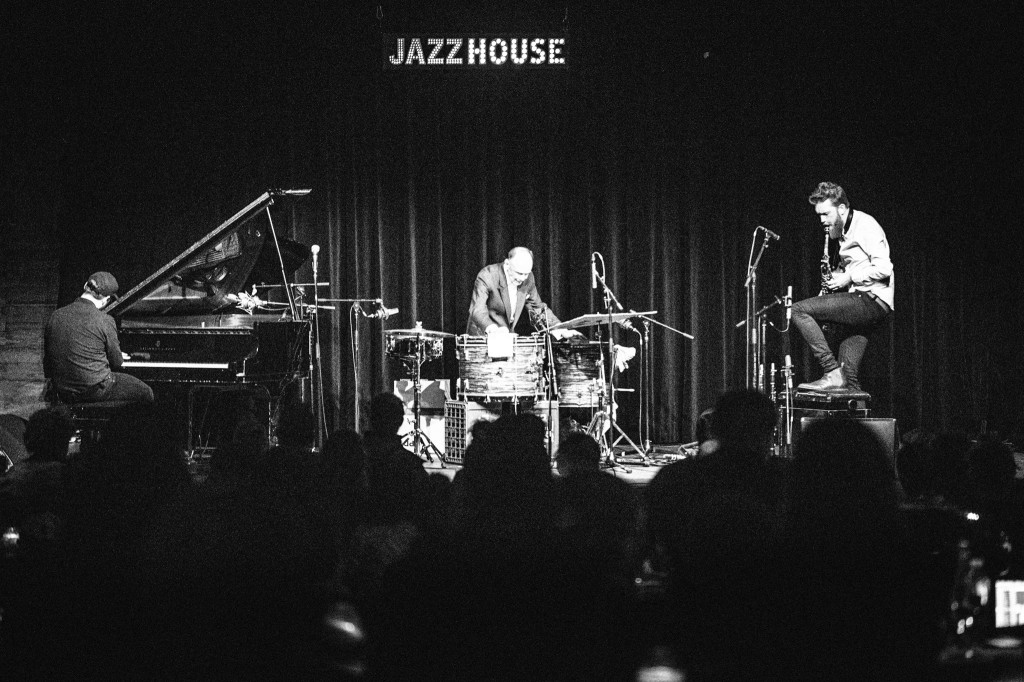 Picture from Hiatus label night at Jazzhouse
Sven-Åke Johansson :: drums
August Rosenbaum :: piano
Lars Greve :: reeds
22/03/2015
---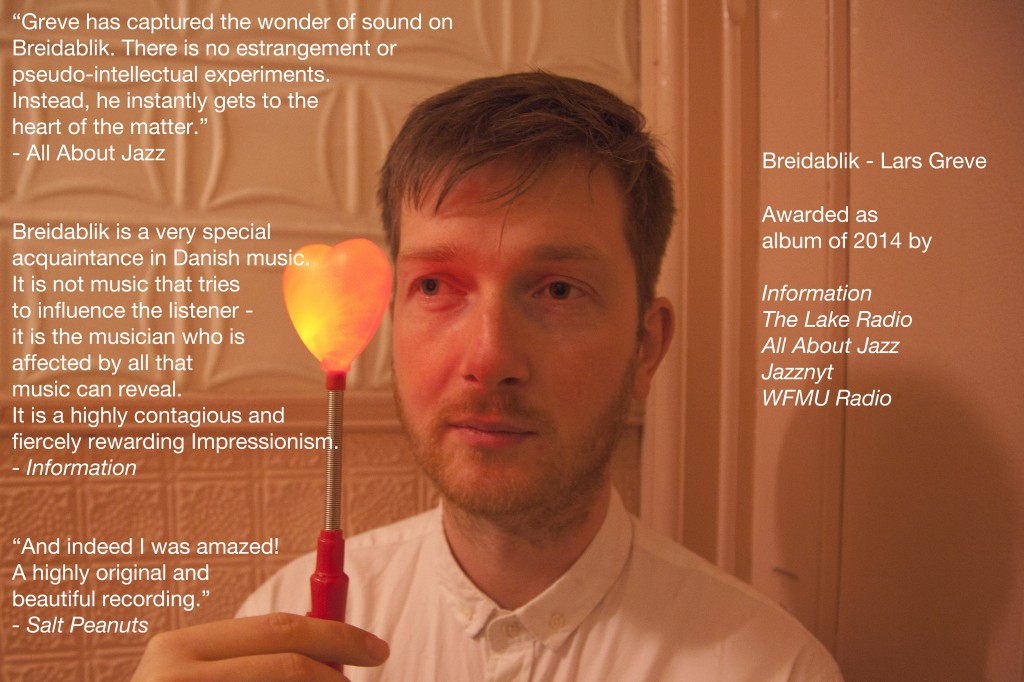 Breidablik sum up of 2014
06/01/2015
---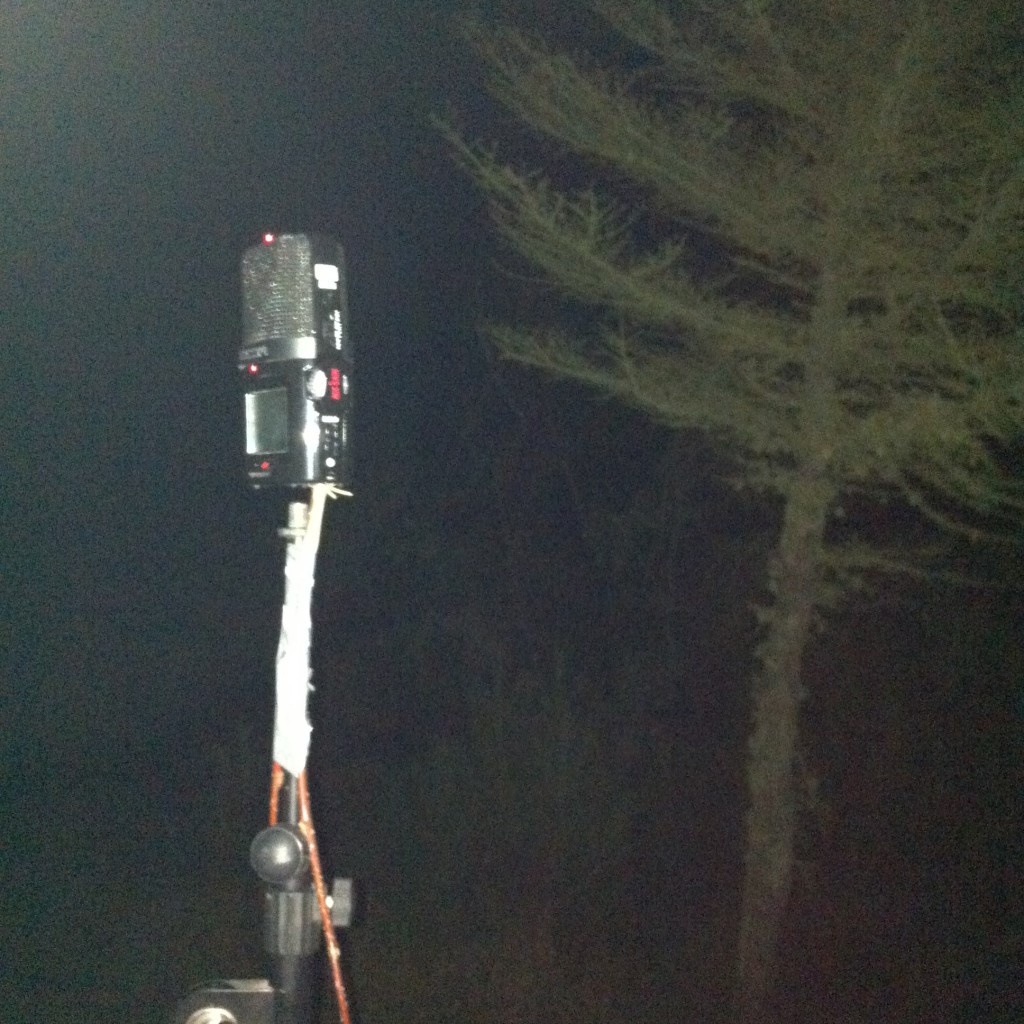 Breidablik has been selected as one of the top ten releases in 2014 by Jazznyt.
The record is has also just been given a great review by Berlingske Tidende.
15/12/2014
---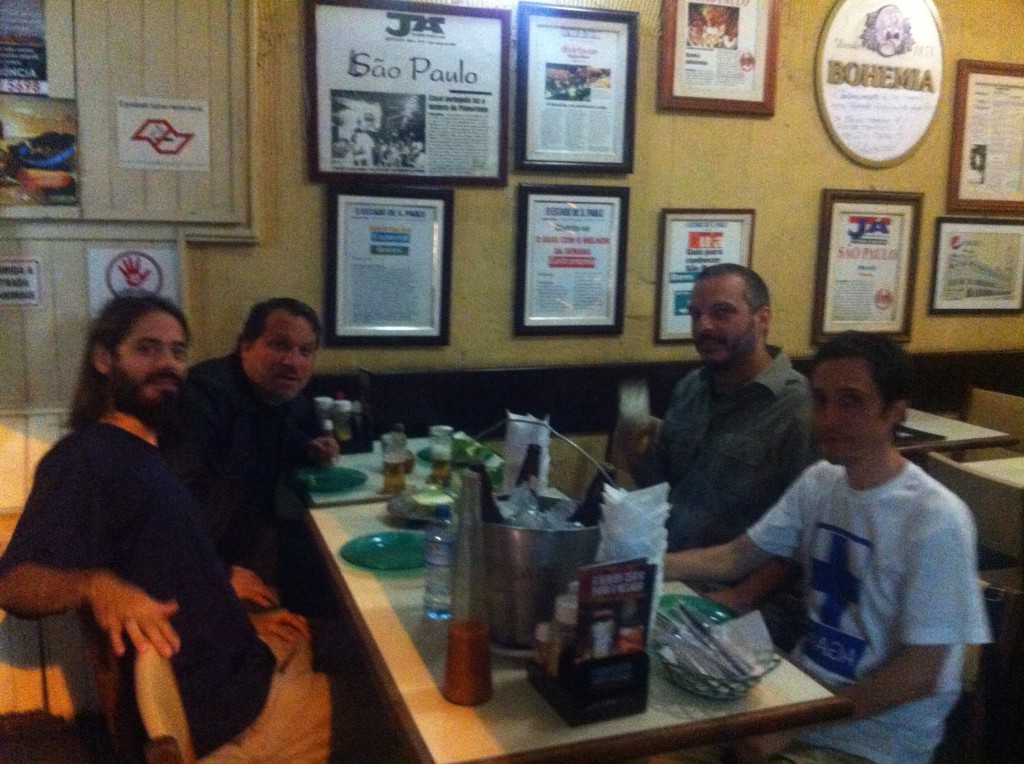 Playing with São Paulo Underground
Looking forward to be playing at Centro Cultural Sao Paulo at 7pm with Mauricio Takara, Rob Mazurek and Guilherme Grando aka São Paulo Underground.
29/11/2014
---
You can now "like" Lars Greve by clicking here.
28/10/2014
---
Breidablik is reviewed in the Danish newspaper "Information", and gets the warmest recommendations.
Check the Danish version here, or a rough english translation here.
15/09/2014
---
Premiere on PART I from "Breidablik"
Music forum and blog Passive/Aggressive features PART I from "Breidablik" until release 9th of july.
Please visit here, to hear the music and read an interview about the record.
28/06/2014
---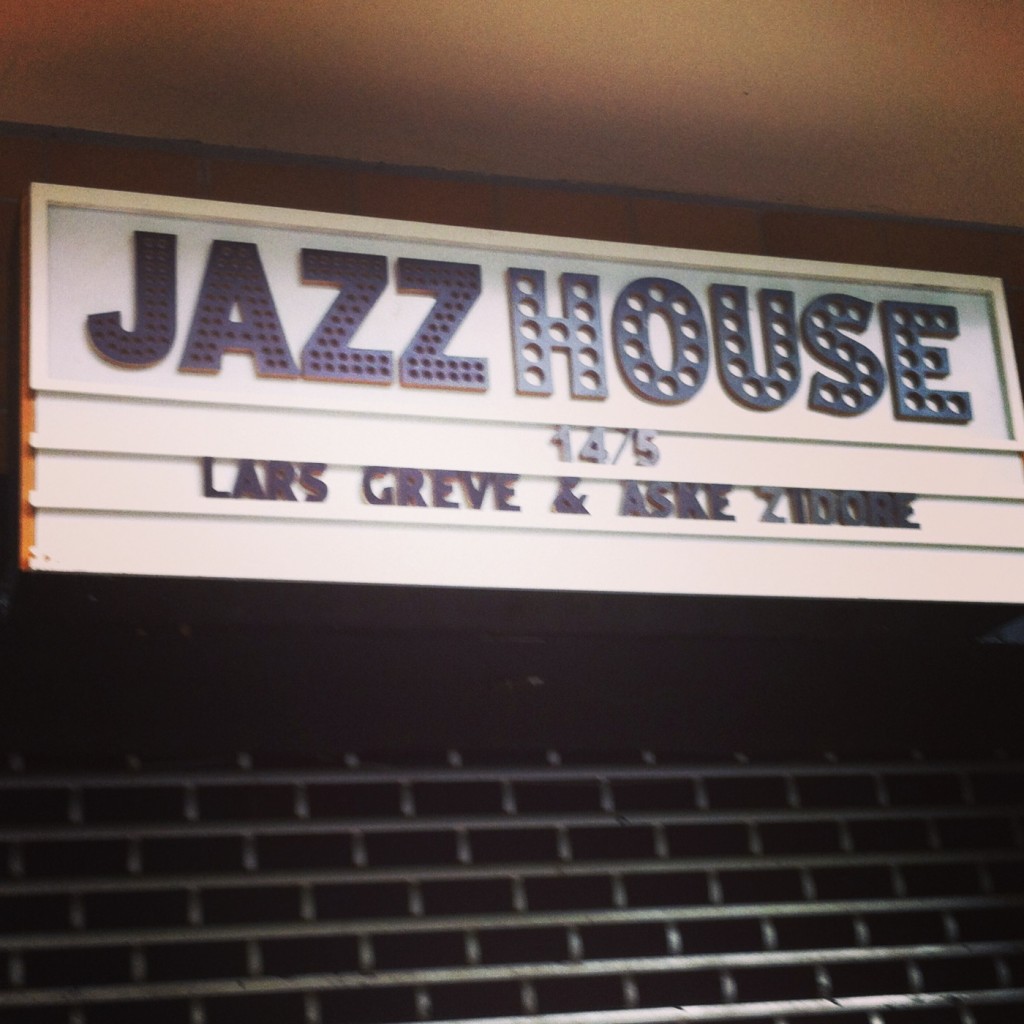 Excerpt from Jazzhouseconcert
Here is an excerpt from the concert at Jazzhouse.
I am playing soundscapes on bass clarinet and clarinet, which Aske magnifies and sends though a multiloop-station and an Eventide effect-processor.
16/06/2014
---
May 14th Aske Zidore and I will perform at Copenhagen Jazzhouse.
This will be the debut for my solo project. The approach to the concert has similarities with my solo album "Breidablik" which will be released in the beginning of july. The concert will be an improvised solo saxophone/clarinet concert, where Aske will do live processing. We will take advantage of the natural acoustics the venue provides, and will set up and rehearse at Jazzhouse two days before the concert.
Check out more here
12/04/2014
---
Parkins / Greve / Rosenbaum
"Unseen Recordings" made a video from a concert with Zeena Parkins, August Rosenbaum and I.
10/03/2014
---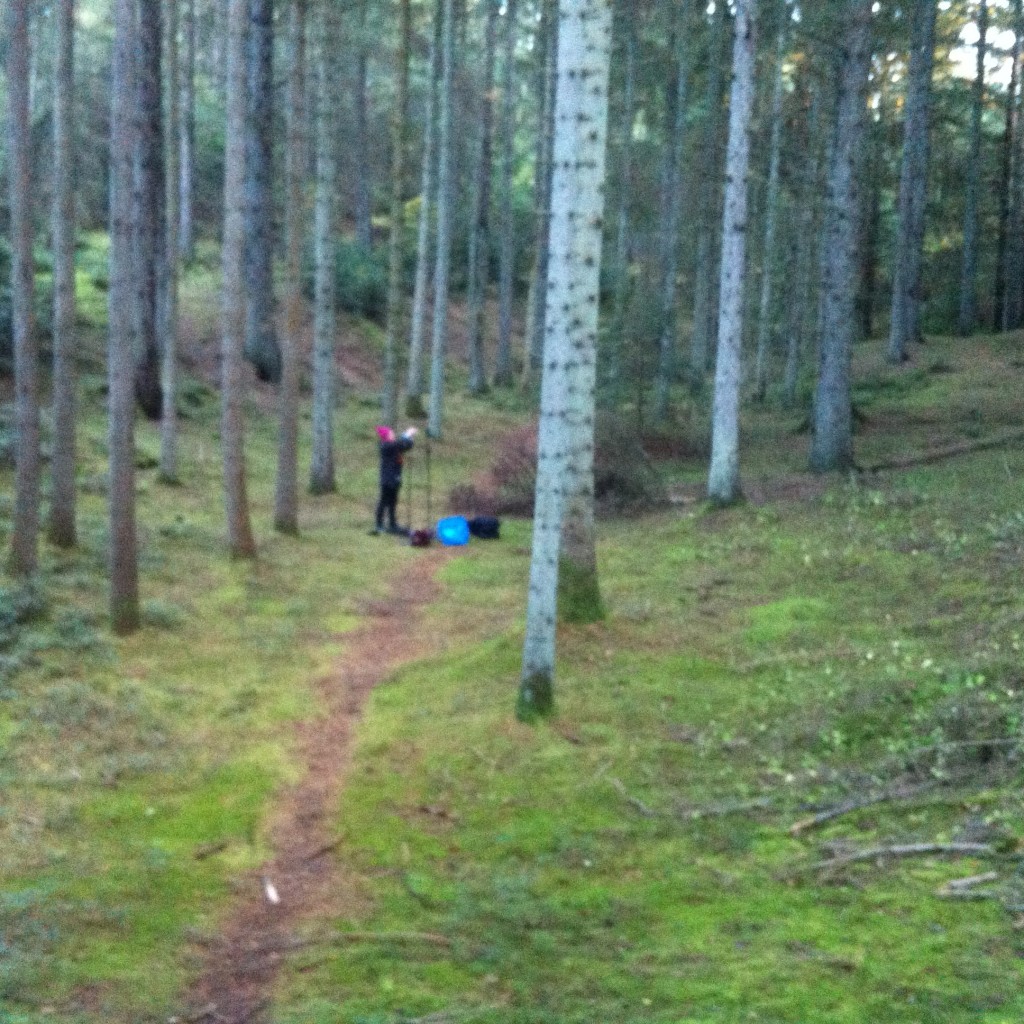 In July I will release my debut album "Breidablik".
It will consist of saxophone and clarinet improvisations, recorded  by Aske Zidore. 
02/01/2014
---
Lars Greve, Kresten Osgood
04/02/2014
---
21/09/2016
---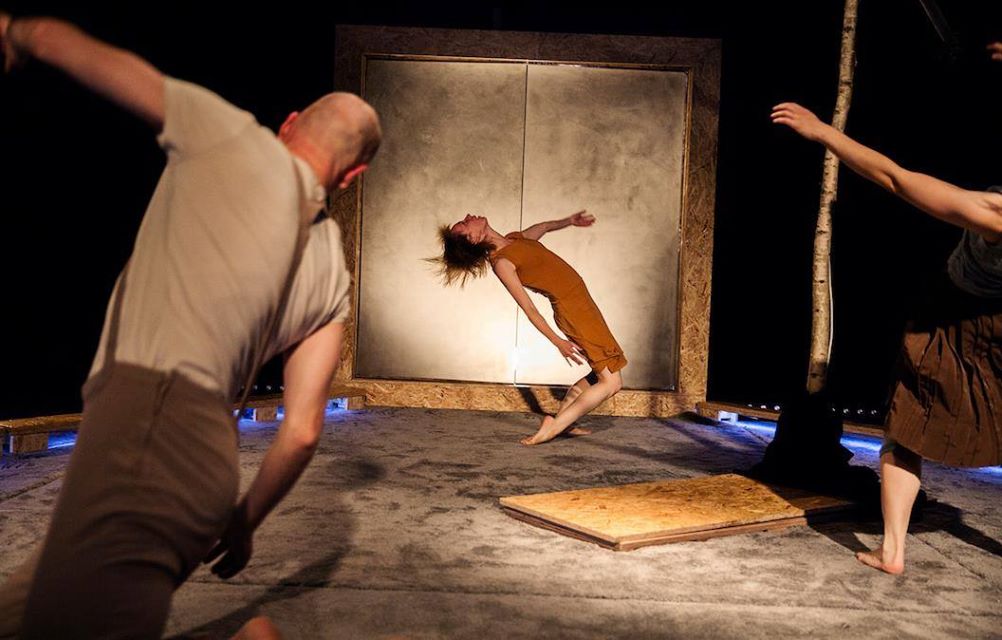 Just premiered Tre Ben, a dance performance for kids from 1,5 years and older…
I composed and recorded the music for piece, which will be touring in Europe on/off during the next years.
Click here for a Danish review or Aaben Dans for tour info.
---
Kickstarted a new project with my childhood friend and photographer Fryd Frydendahl.
This will be the first step in a larger project we will be doing in collaboration with Ringkøbing-Skjern Kommune; the council where we grew up. The basic idea is to do a portrait of the whole council by making each citizen cocreational in a larger project called "Solhverv" (Solstice). The overall idea is to invite all people to contribute to "Solhverv" in different meetings with Fryd and I, and in the end produce a uniting and so far unseen piece of art.
This music movie "Sort Hav" is a pilot project for "Solhverv". It is made out of field-recordings made on a 13 hour Schooner-trip arranged by the council,  while sailing from Copenhagen and Allinge on our way to "Folkemødet" on Bornholm.
"Sort Hav"  was published in Ringkøbing Skjern Dagblad (local newspaper) on Summer Solstice.  You can read the interview here (in Danish).
23/06/2016
---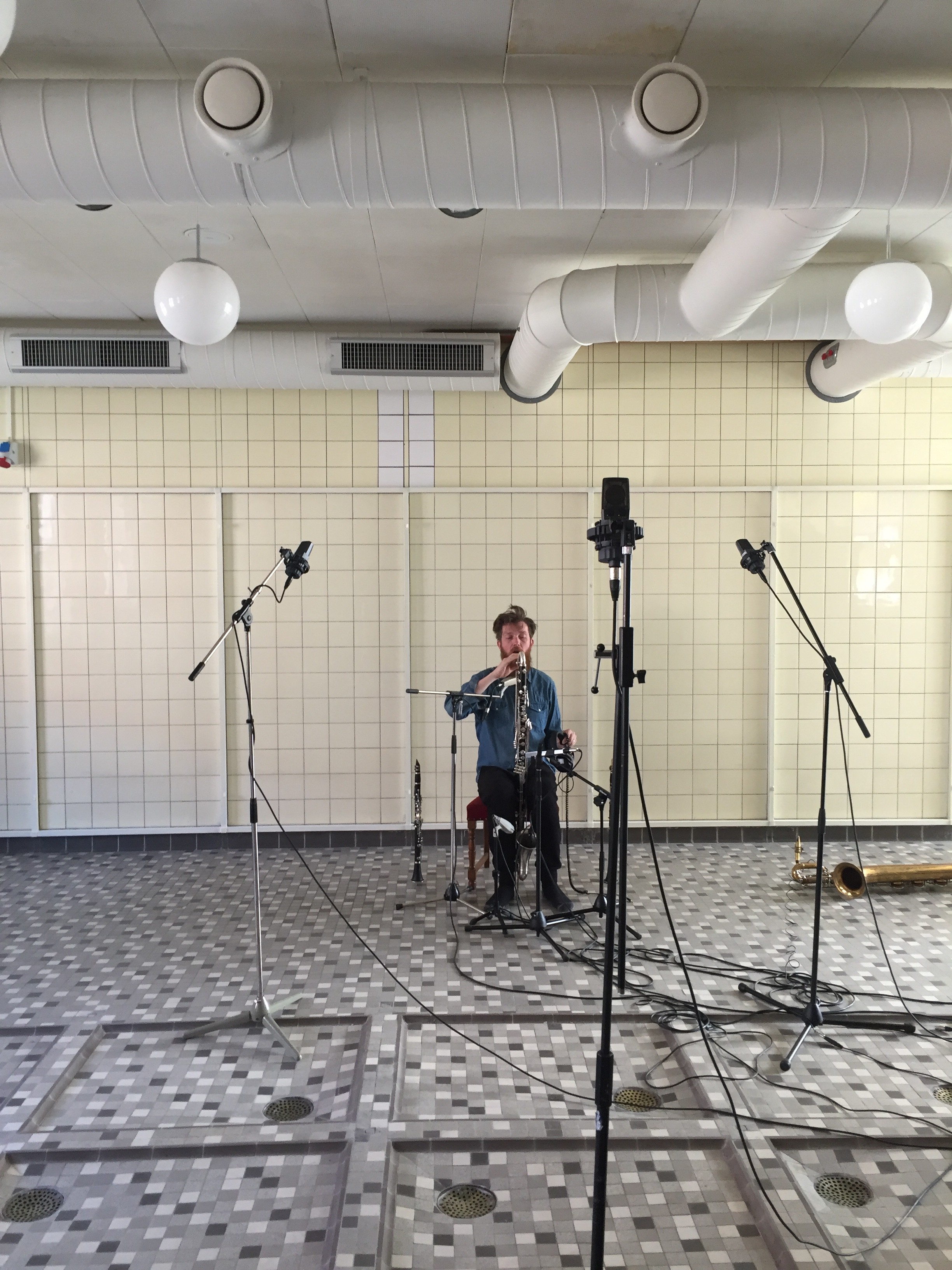 Just finished recording my next solo album, which will consist of field recordings made in different rooms in Copenhagen.
11/05/2016
---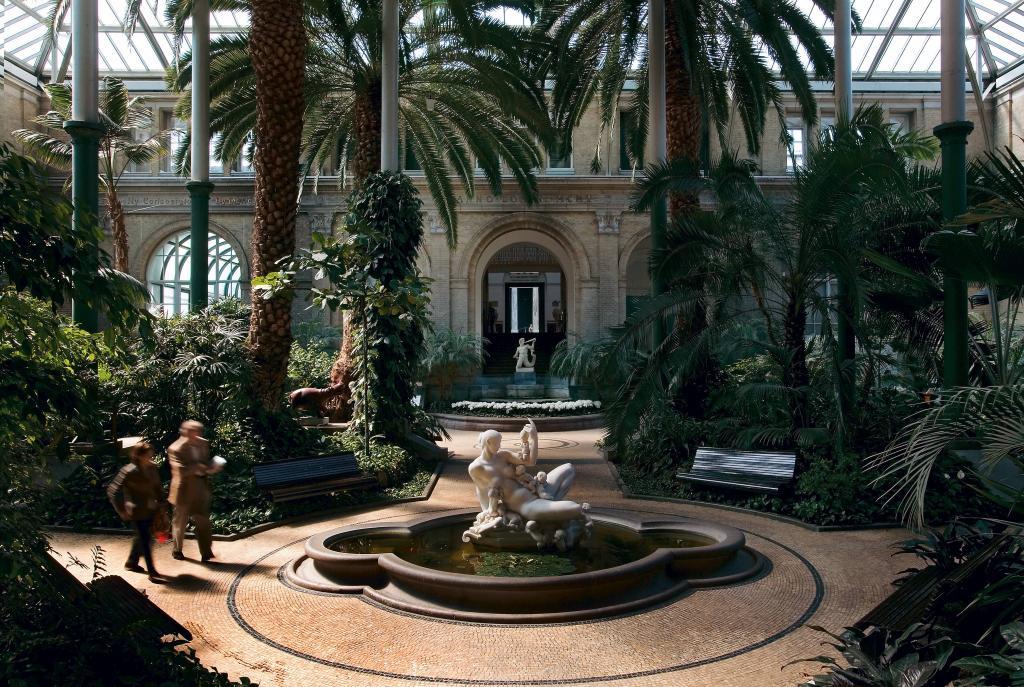 Performing at Glyptotekets Winter Garden at the event called "SLOW" tonight. The theme of the evening is "longing".
Come by a enjoy an evening with many other great artist features.
29/04/2016
---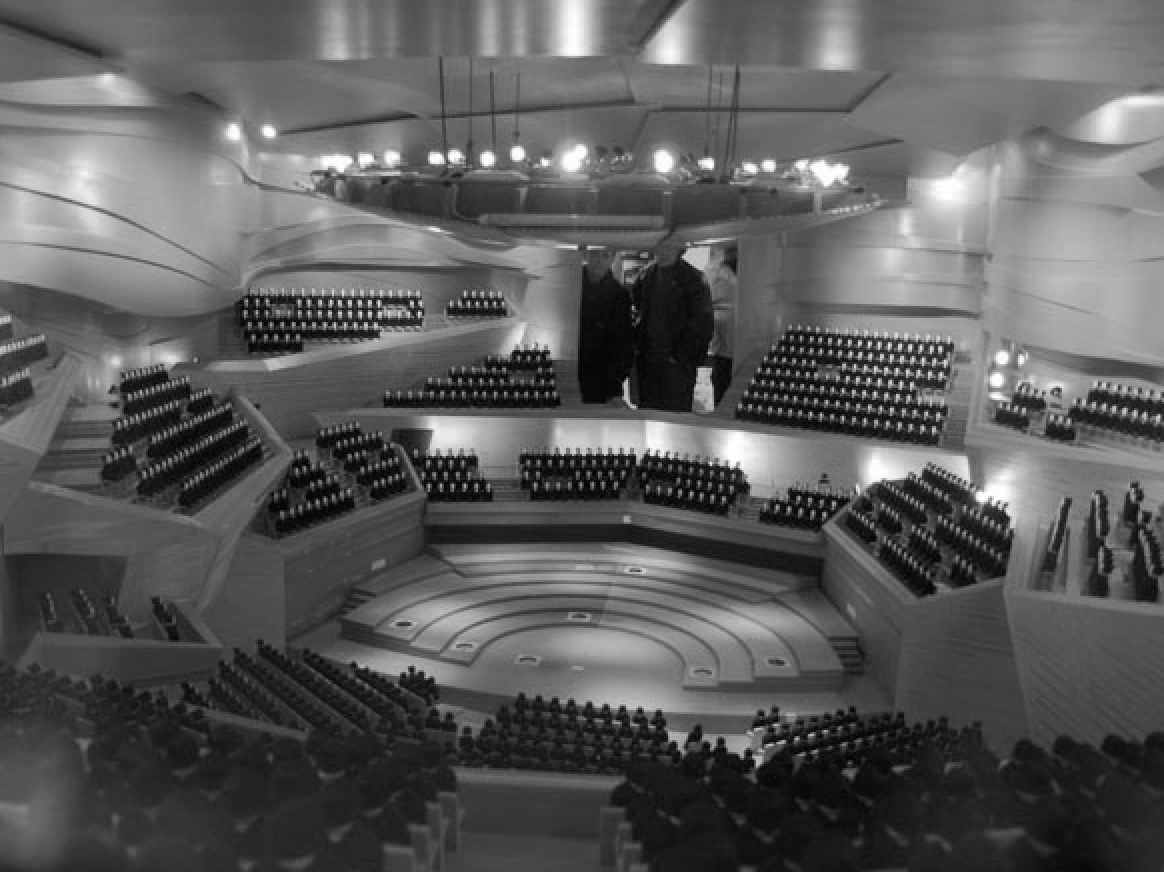 Here is a recording the Danish Radios Concert hall the 19th of March. The Jazz radio hosted an evening featuring some of their favorite jazz musicians, where I was very honored to be included.
The music is improvised, but can be divided into three parts: The first is a solo clarinet, which is dedicated to my first musical mentor; Bo Felix Johansen. This is followed by a duo with trumpet-virtuoso Mads La Cour, who I also play with in his quartet "Almugi". Then the Danish poet Peter Laugsesen joins; this is our very first meeting and I was very moved by poems and timing.
You can here the music here, where I highly recommend using headphones.
21/02/2016
---
Ensemble Midt-Vest + Greve + Dahl
New collaboration between the classical Ensemble Midt-Vest, pianist Carsten Dahl and I.
Recordings are just finished for a new album, consisting of improvisations and a new graphic score I made.
Can't wait to mix, master and share it with you.
26/01/2016
---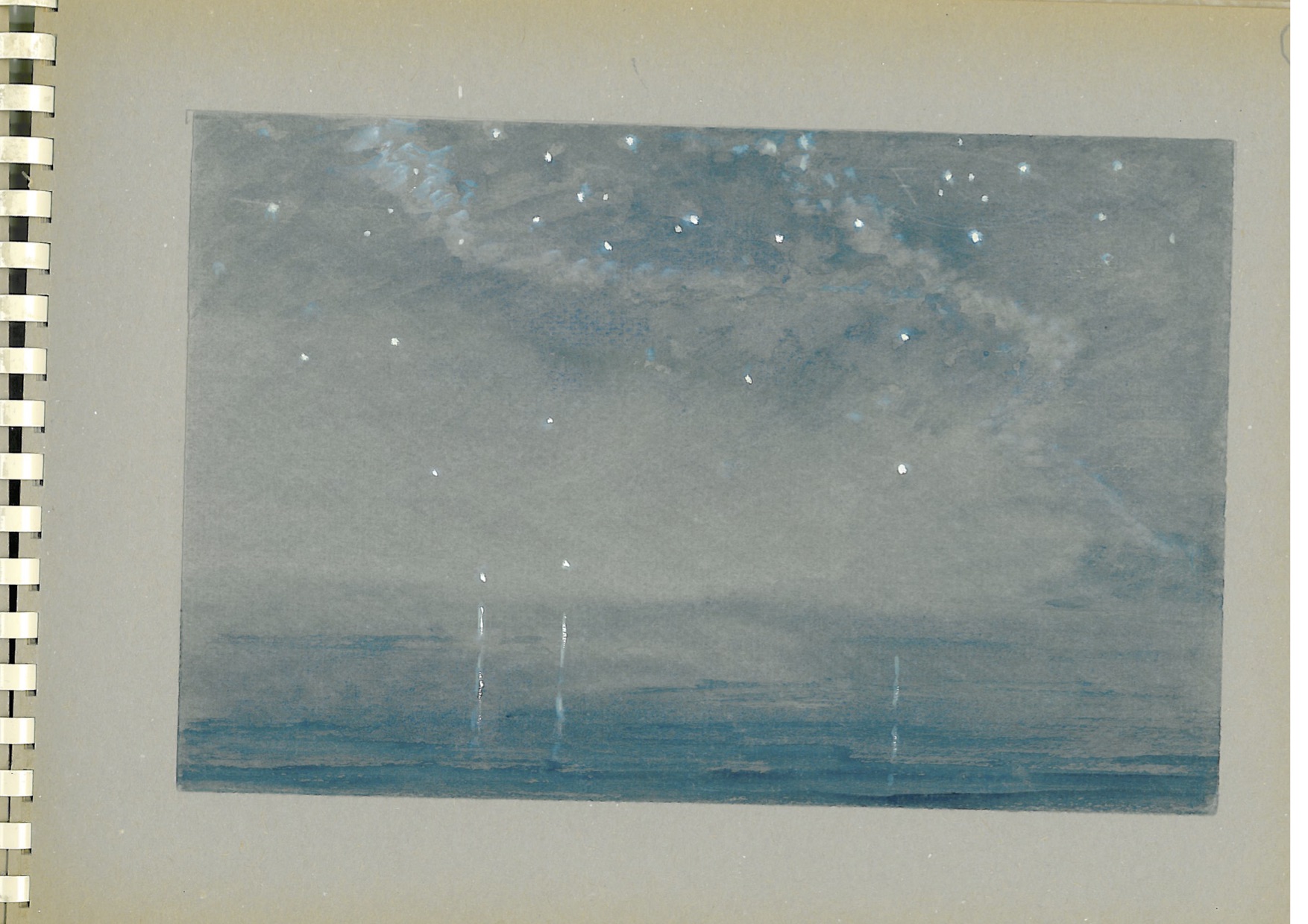 Had the honor of being artist in resident at my first music school in Holstebro with Gert Sørensen (principal timpani at Danish National Symphony Orchestra) last week.
Right now we are mixing the recordings we made of small kids, pre-conservatory students and everything in between playing the "Aquarellen über das Meer". Back in 1968 these 21 paintings were translated into graphic musicscores by the amazing Else Marie Pade in the most beautiful way. Watching, hearing and recording these young musicians making each their version is sooo inspiring!
10/11/2015
---
My guard while recording at the Audio Rebel with Eduardo Manso, Felipe Zenicola and Thomas Harres.
10/10/2015
---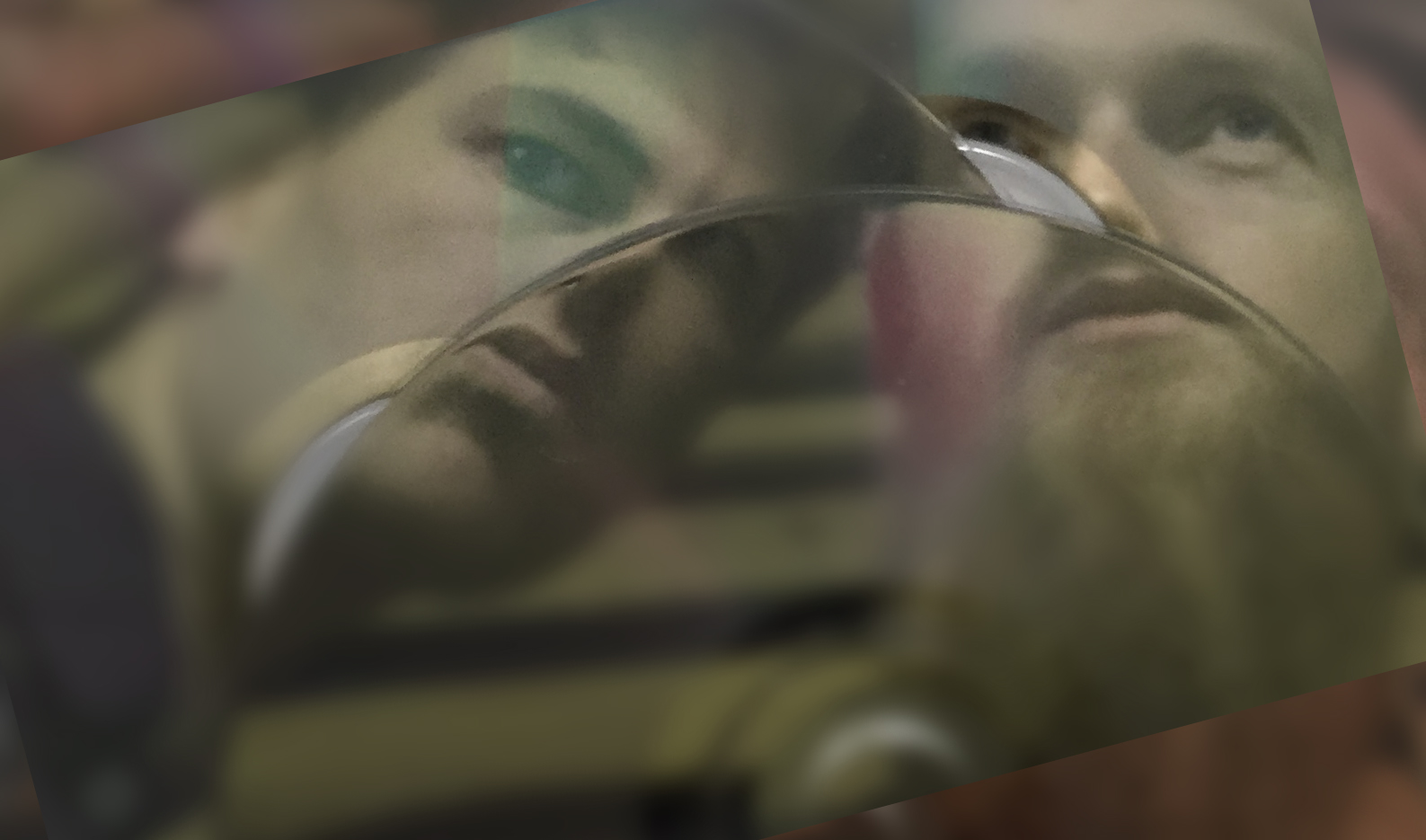 Looking forward to go to Brazil in October for three weeks!
In the first week I will be playing concerts in Sao Paulo with Aske Zidore here:
29.09 – 1 pm  Praça da Patriarca
30.09 – 8pm  Martenelli Building
02.10 – 9pm   Estudiofitacrepe
The residency has been arranged in collaboration with The Danish Arts Foundation, SESI and The Danish Culture Institute in Brazil.
21/09/2015
---
New video featuring Sven-Åke Johansson, August Rosenbaum and I made by Unseen Recordings.
17/08/2015
---
This is an excerpt of my solo album "Breidablik", consisting of site-specific saxophone and clarinet improvisations recorded in my homeland. Like Breidablik, these images were captured in the western part of Denmark, rediscovering a vast landscape of lit dunes and moor on the shortest night of the year.
A billion thanks to the guys behind this film, hours and hours of dedicated work is behind this film, so please check the credits after the movie or under the screening.
The film was shot in a very high resolution, and should actually be watched with two HD-projectors combined on a BIG screen. We hope that will happen, and will invite you all if it does.
Picture wise, Youtube is not as good as Vimeo. So if you have a big screen, please visit www.vimeo.com/larsgreve/breidablik.
23/06/2015
---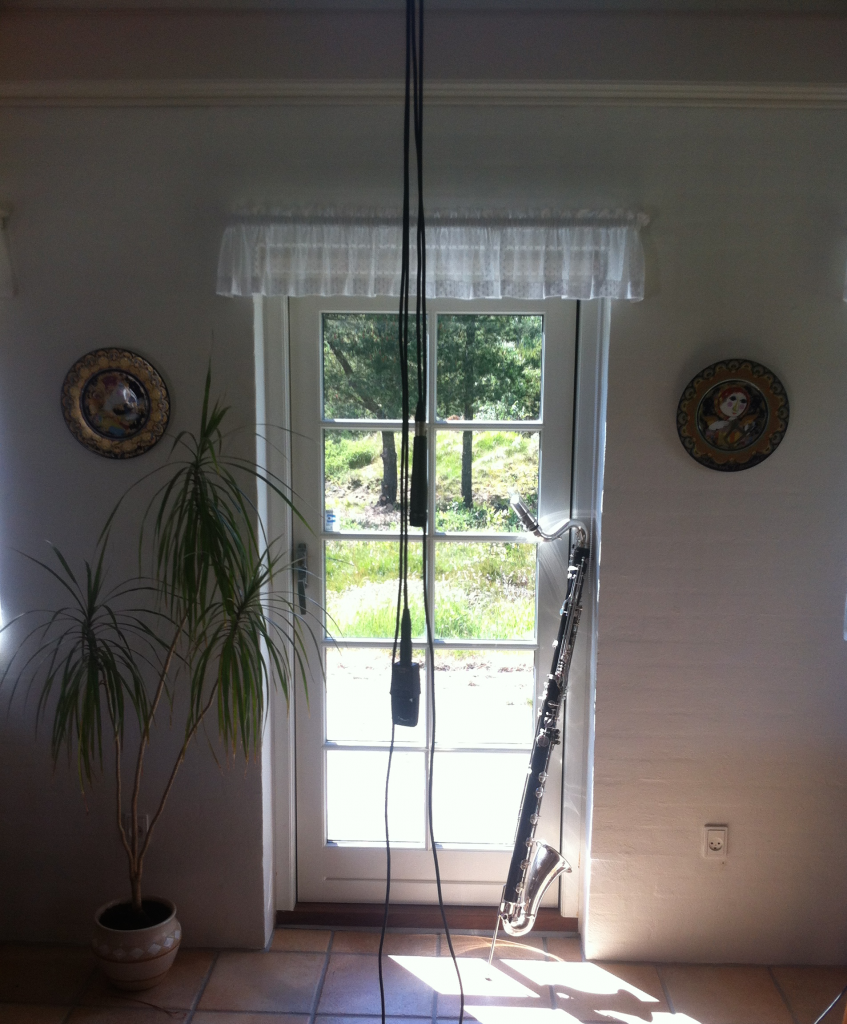 working on new sounds for future solo concerts.
22/06/2015
---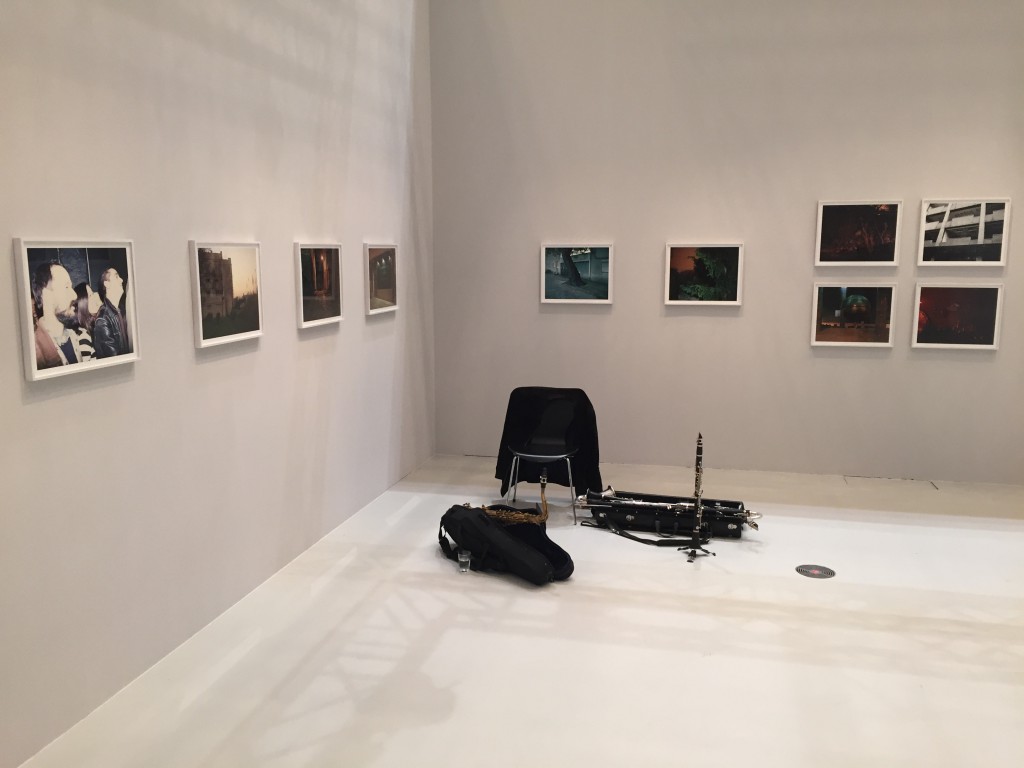 03/06/2015
---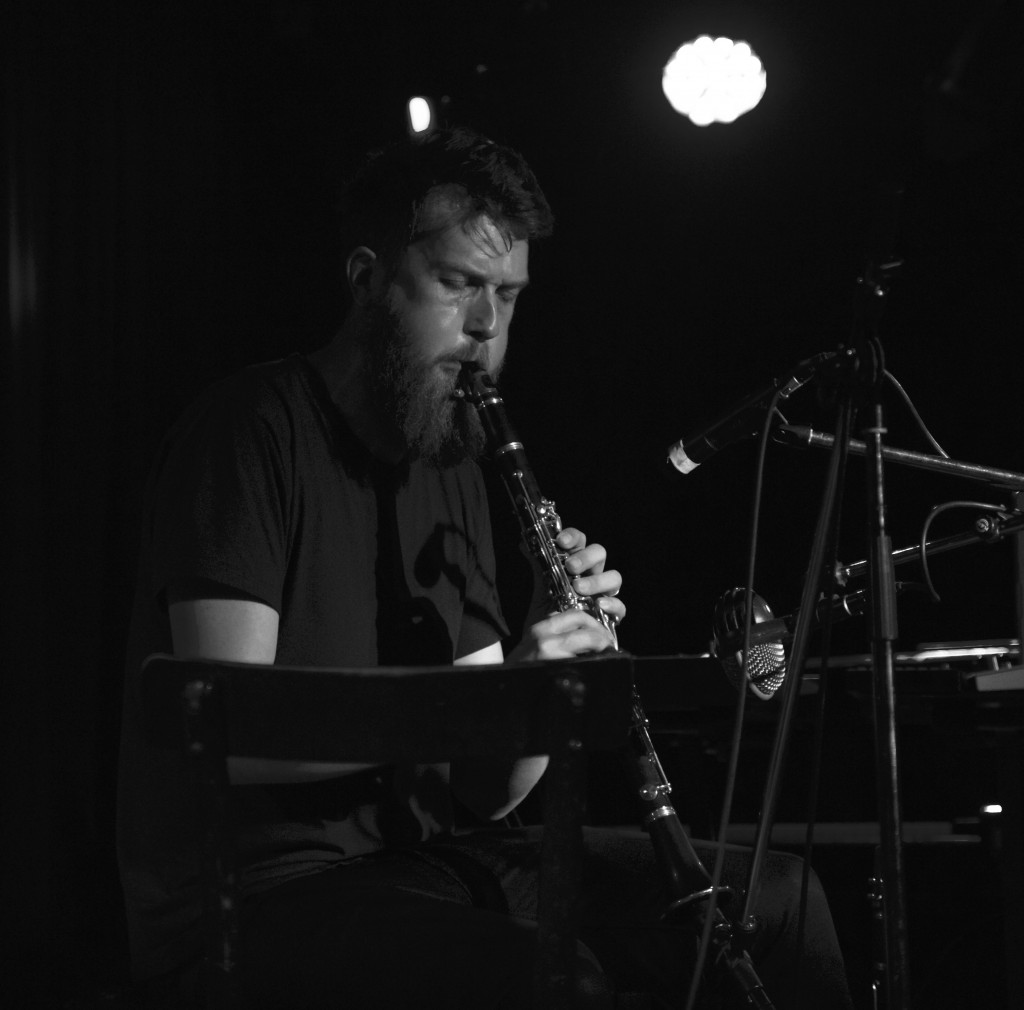 Solo at Roter Salon , Berlin
05/05/2015
---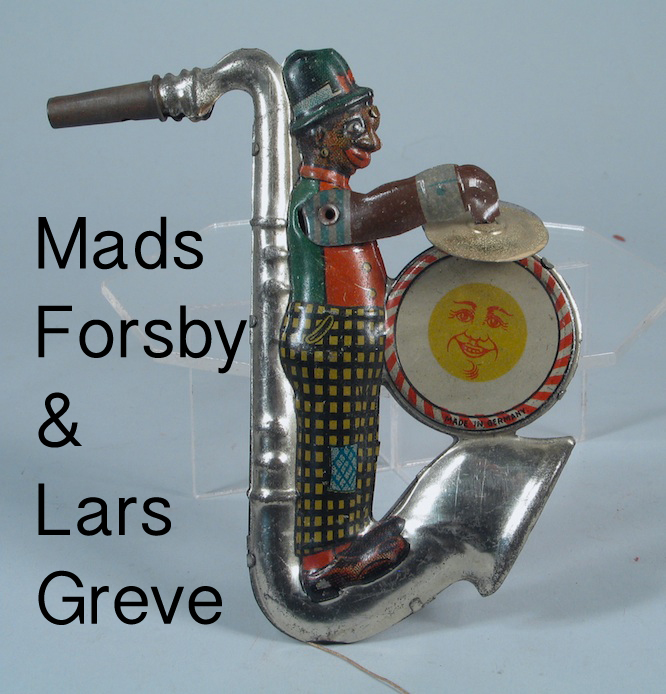 Mads Forsby and Lars Greve
27.04 :: Christianshavns Beboerhus
28.03 :: Copenhagen Jazzhouse
25/03/2015
---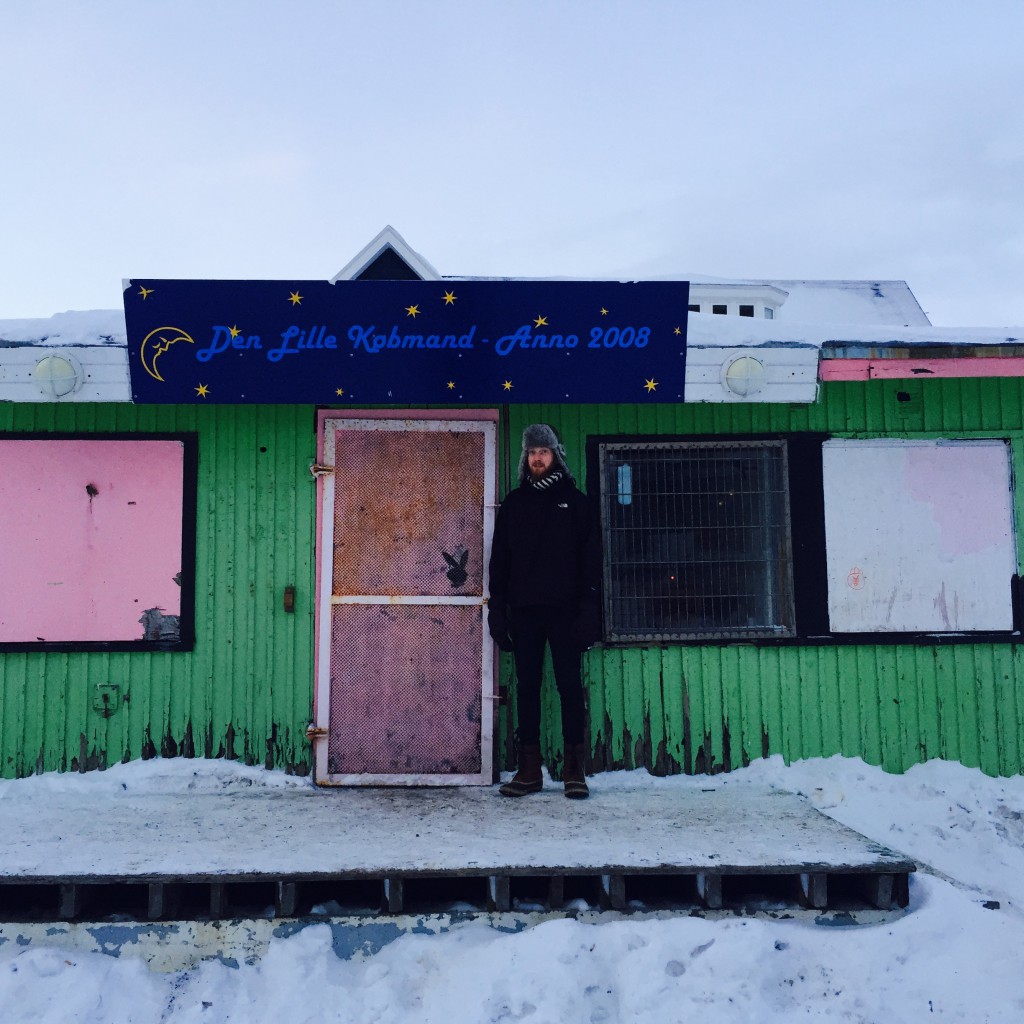 Solo concert in Greenland
The 04.01.2015 I performed a site specific solo concert at Katuaq in Nuuk. It was a great to spend New Years Eve in Greenland, where I had the chance to dive into some of Greenlands many amazing traditional tunes.
One of them is their adaption of the funeral song "Nearer My God To Thee" named "Guutiga, illimmi qallilgit" on Greenlandish. Here is a short improvisation over the theme on double clarinet.
06/01/2015
---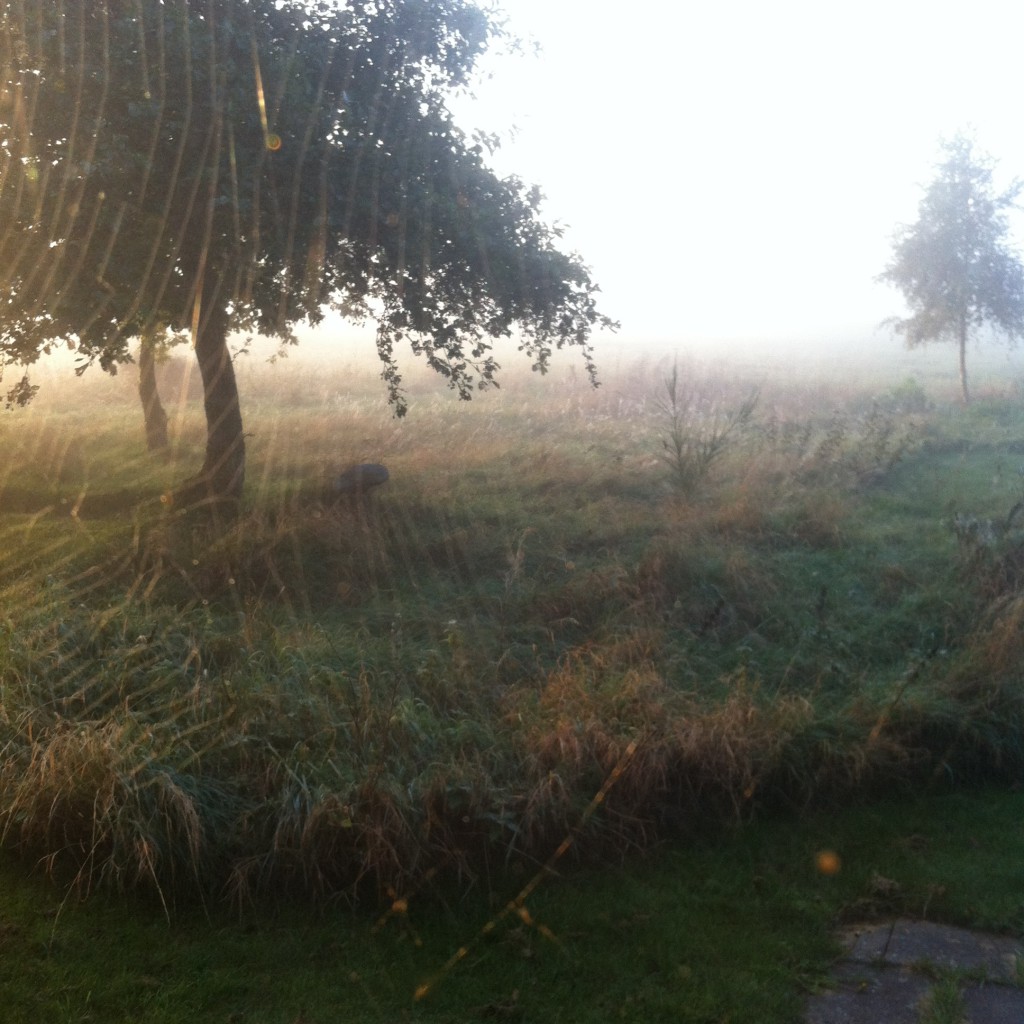 Happy to see Breidablik on the top 10 releases of 2014, and an honorable mention in Information as one of the overall best albums of 2014.
22/12/2014
---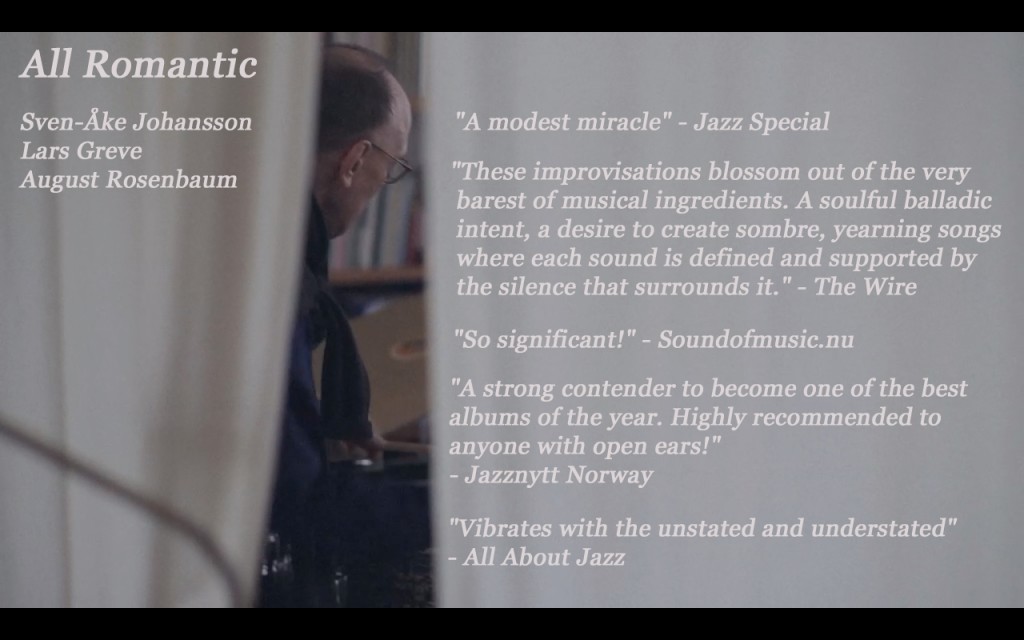 21.03.2014 Hiatus will have a label night at Jazzhouse curated by The Lake.
Lars Greve will perform with Sven-Åke Johansson and August Rosenbaum.
Click here for more info and tickets.
04/12/2014
---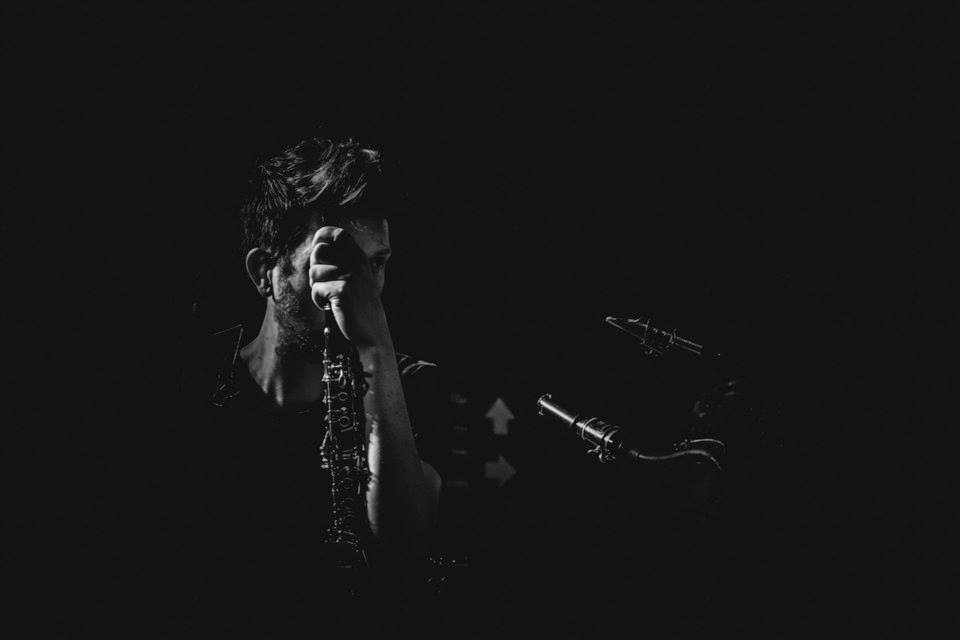 New 4,5/5 stars review about on All About Jazz.
"Greve has captured the wonder of sound on Breidablik. There is no estrangement or pseudo-intellectual experiments. Instead, he instantly gets to the heart of the matter."
To read the full review click here.
05/11/2014
---
28/10/2014
---
Happy to announce that Breidablik is featured in "The Wire Tapper" this month. Go visit the site to get a free listen or download of "Marens Mauw". Click here
02/08/2014
---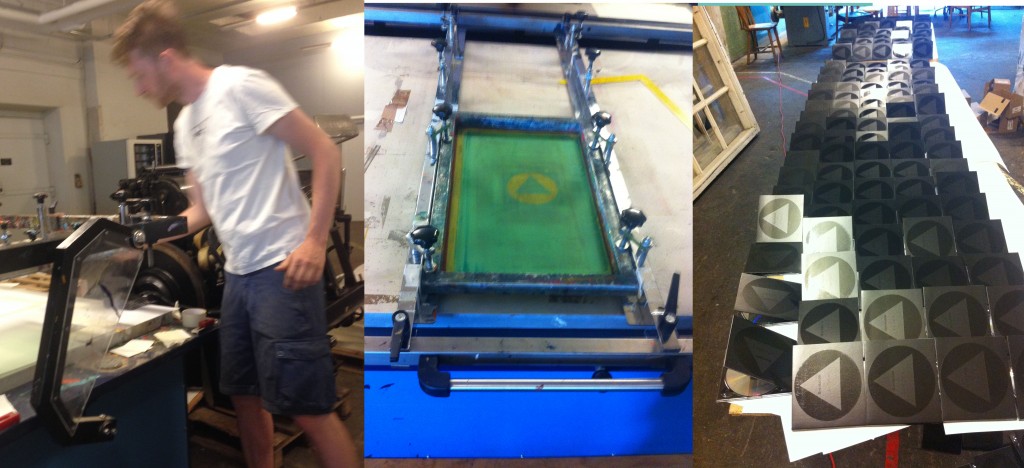 12/06/2014
---
Talk (in Danish) between Finn Thorbjørn Hansen,  Professor in Philosophical and Dialogical Praxis at Aalborg University and I.
In my last years of study Finn was my main-teacher, where we had conversations about how to develop a personal voice, both as a teacher and musician. Since my graduation we kept contact, and this day the radiochannel 24-syv recorded a conversation where we shared thoughts on wonder and presence.
To hear it click here

10/03/2014
---
Girls in Airports – Touring China
Girls in Airports playing King's Birthday with pictures from our latest tour in China.
---
Interview (in Danish) with bassist Peter Friis Nielsen and I, recorded at the Danish Radio in January.
In late december we released "Peter Friis Nielsen Kalas" with drummer Håkon Berre on Barefoot Records.
During the interview we play songs from the record, and also hear some rare music from Peters catalouge, for instance his double bass solo "Esrom" from 1973.
To hear it, click here
06/01/2014
---
Sven-Åke Johansson, Lars Greve, August Rosenbaum
---